Spears Racing has been designing and making race products for decades, their continuous committed to excellence to advance as the industry changes. This commitment has resulted in more components specific to certain applications, proprietary products only manufactured for us. Each of these aspects has been put through stringent research and development stages to ensure that our product will exceed your standards.
Spears Racing along with APX Racing USA have come together to create this new Keyswitch Elimination Harness with a 2 or 3 Button CNC Aluminum Start-Stop-Rain Switch for the Motorcycles.
These switches are a must when you replace the OEM Throttle housing with an aftermarket throttle kit like the Domino XM2 Adjustable Race Throttle .The switch housing is a Military Grade 6061 aluminum machined with fine details ,with rolled threads to allow more torque/tightening to your clip on with a black hard anodized finish.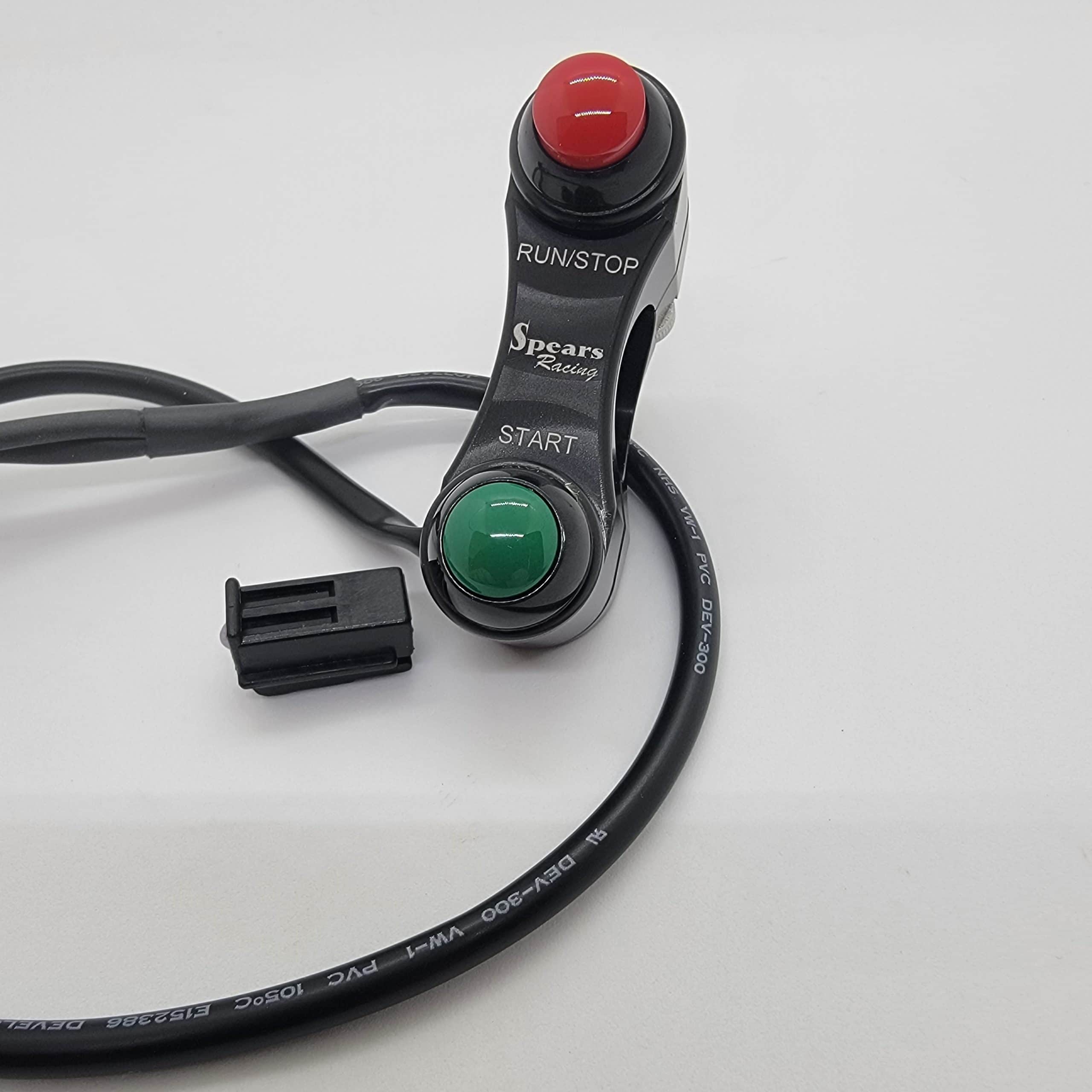 The CNC Aluminum Start-Stop-Rain Switches will eliminate the OEM Key Switch, thus allowing the new switch to be the new on and off, this is for close course /racing built motorcycles. The third button "Blue" is an on/off switch that will control your rear rain light by a simple push. The switch assembly comes with new snap connectors and wire connectors for a clean install. The switches are made with the worlds best products, starting with the premium Hall effect gold plated contact surfaces domed shaped buttons manufactured in the United Stated by Otto Engineering. These switch units will come with Titanium fasteners for lightness and anti corrosion.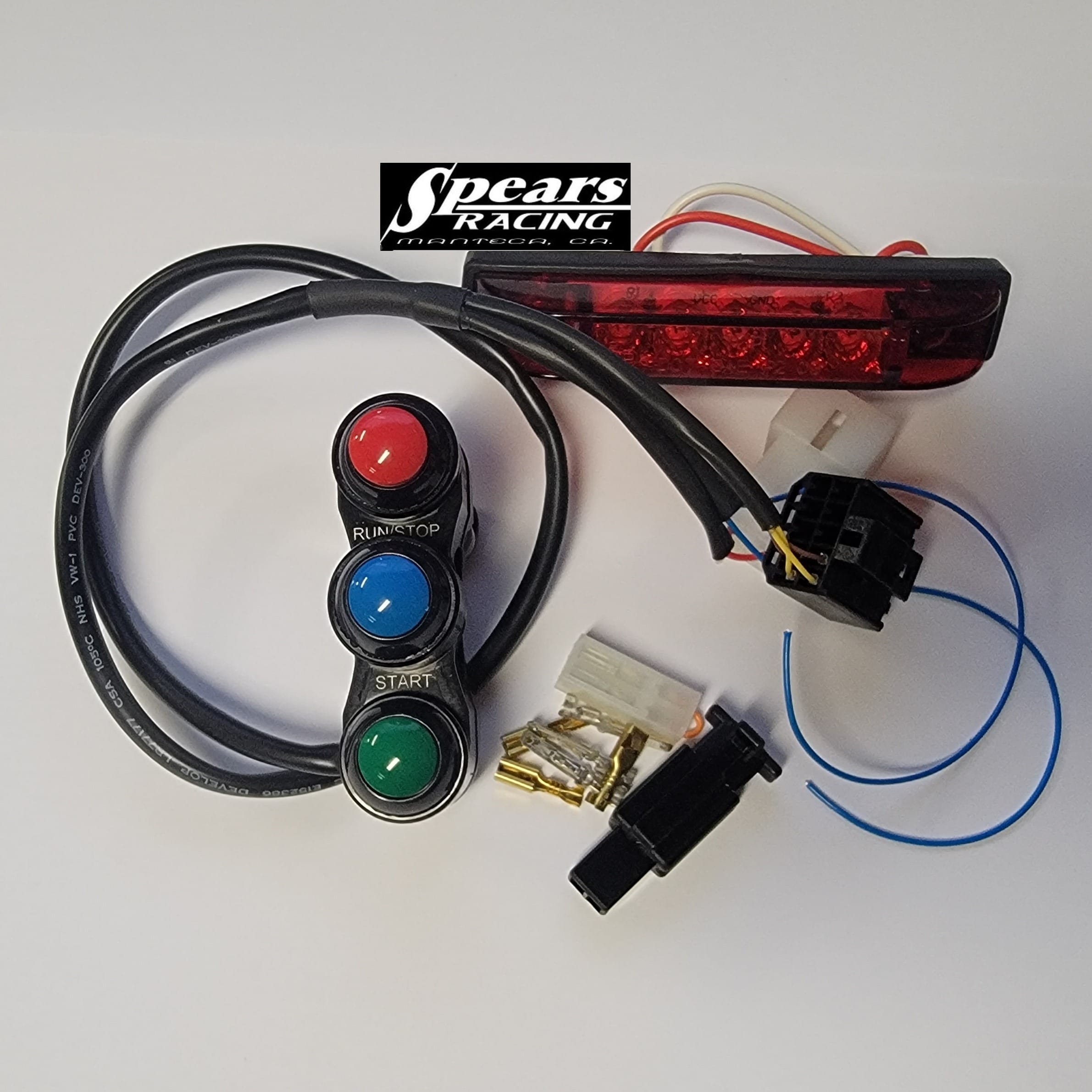 All of the Button Switches  are a direct plug in to your OEM wiring harness, a few of these switches have the capability of replacing the OEM Start Switch and still run the factory Ignition Key switch or  this switch will replace your current ignition key switch and the OEM right handed control housing  by adding the jumper plug included in the kit. This encapsulated waterproof switch is potted with epoxy and equipped with Military spec wire to minimize potential vibration and harsh environments- water- dirt- and dust.
A must have if you are upgrading your throttle housing to a quick turn throttle. From the factory bike which has a combined throttle and switch housing. Therefore replacement of throttle housing necessitates replacement of the switch. This setup saves room on the handlebar and is much more resilient and durable in case of a crash.
Showing all 5 results