This category is about the Yamaha FZ 07 / MT07/YZF-R7, from the early days of the FZ/MT07 to the Newest R7, Spears Racing has been a part of these bikes since 2016.Spears Racing Engine development has been winning races in the American Flat track(AFT series) and MotoAmerica with their race engineered pistons and product development.
The Yamaha FZ 07 / MT07 (called FZ–07 in North America until 2017) is a MT series standard motorcycle or UJM with a 689 cc (42.0 cu in) liquid-cooled 4-stroke 8-valve DOHC parallel-twin engine with crossplane crankshaft, manufactured by Yamaha Motor Company from 2014 and US release in 2015.
The MT-07's parallel-twin engine has a 270° crankshaft, whose two cylinders in the engine fire at an irregular interval. This format helps to harmonize the inertia forces inside the engine, resulting in a more responsive and "torquey" sensation for the rider, a feeling not unlike that of a V-Twin
2022 YZF-R7
YZF-R7, Yamaha made key changes to the MT-07 platform, such as new bodywork and revisions to the chassis. The 689cc CP2 parallel-twin, which has a crossplane-style 270-degree crankshaft and an uneven firing order, is a versatile motor also found in Yamaha's Ténéré 700 adventure bike and MT-07 flat-track racer. It has usable power but not so much that it will overwhelm new or less experienced riders. For the R7, Yamaha fitted an assist-and-slipper assist clutch and a optional quick shifter, and a gearing change adds a little more acceleration and thrill into the mix.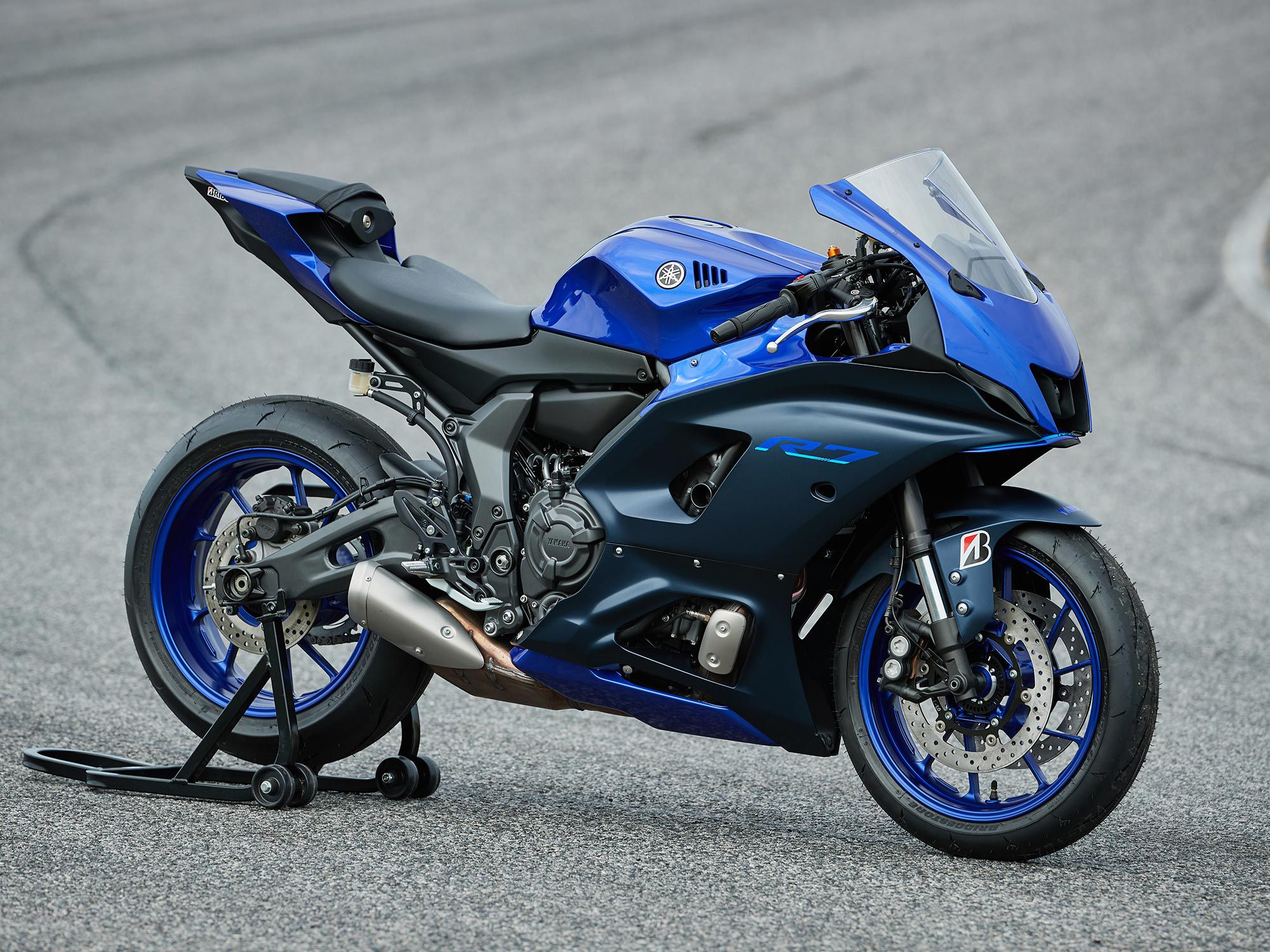 Paired with the same steel frame as the MT-07 but with stiffer inverted front forks and a rear shock that uses a different linkage from that of the naked bike, the R7 is primarily designed for the street but also performs impressively on the racetrack.
Spears Racing has been designing and making race products for decades, (now for the Yamaha FZ 07 / MT07/YZF-R7 ) their continuous committed to excellence to advance as the industry changes. This commitment has resulted in more components specific to certain applications, proprietary products only manufactured  for us. Each of these aspects has been put through stringent research and development stages to ensure that our product will exceed your standards.
Showing 1–12 of 78 results