Bonamici Yamaha YZFR-7 Brake/Clutch Lever With Remote Brake Adjuster 2022/Current
$134.99 – $424.98
Bonamici  Yamaha YZFR-7 Brake/Clutch Lever With Remote Brake Adjuster are designed for the OEM brake Mastercylinder and the OEM clutch perch are billet Aerospace grade magnesium alloy sold in sets
Description
Bonamici Yamaha YZFR-7 Brake/Clutch Lever W/Remote Brake Adjuster are designed for the OEM brake Mastercylinder and the OEM clutch perch are billet Aerospace grade magnesium alloy These aerospace grade magnesium alloy with an ergonomically correct design to fit comfortable and solid in riders hand yet exceptionally light for racing (approx. 30% lighter than aluminum)
Designed specifically for the Yamaha YZFR-7, this Brake Lever/Clutch Lever combination from Bonamici will improve the look and feel of the hand levers on your Yamaha. Bonamici Levers are made from a single piece of billet aerospace grade magnesium alloy in their factory based in Italy, with a black anodized finish for corrosion resistance and durability. These levers are incredibly high quality and offer great value for money, making them perfect for the Track Day or serious Racer. These Levers also include a dedicated Remote Adjuster which can be used while you're riding to adjust your brakes to get the best feel, especially when you're riding at a track.
Bonamici  Yamaha YZFR-7 Brake/Clutch Lever W/Remote Brake Adjuster  combination are laser scan to ensure every set they manufacture are a perfect fitment and compatibility, after this their parts are fine tuned, tested and validated through various levels of inspection.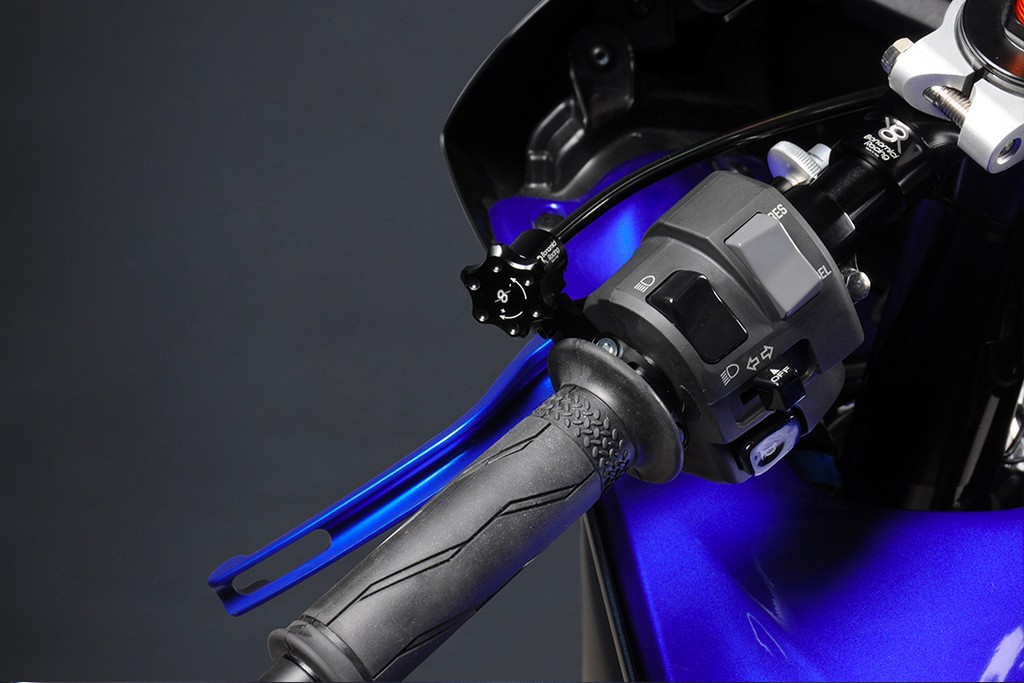 Crafted to emphasize a connected feeling to the bike during cornering, shifting and braking with an aerodynamic air-inlet flow hole that prevents activation (or drag) during high speed. Features a 90 degree upward pivoting design to resist breakage in a crash. Magnesium Alloy with an ergonomically correct design to fit comfortable and solid in your hand yet exceptionally light for racing (approx. 30% lighter than aluminum). Features a 90 degree upward pivoting design to resist breakage in a crash. Black Anodized.
Spears Racing has been designing and making race products for decades, their continuous committed to excellence to advance as the industry changes. This commitment has resulted in more components specific to certain applications, proprietary products only manufactured for us. Each of these aspects has been put through stringent research and development stages to ensure that our product will exceed your standards.