BT Ventilated Caliper Racing Pistons
Late model OE calipers have come a long way in terms of both performance and design. Far more rigid than their predecessors, the late generation examples from Brembo, Nissin, Sumitomo, Tokico and others provide ultra stiff and relatively lightweight designs have been instrumental in bringing braking performance to new levels.
But they're still using problematic aluminum pistons – lightweight, yes, but also highly conductive in providing a huge heat path into the hydraulics. BrakeTech is now addressing this with specially engineered ventilated stainless steel pistons of proprietary material that all but eliminates those shortcoming
Reducing thermal conductivity by 94%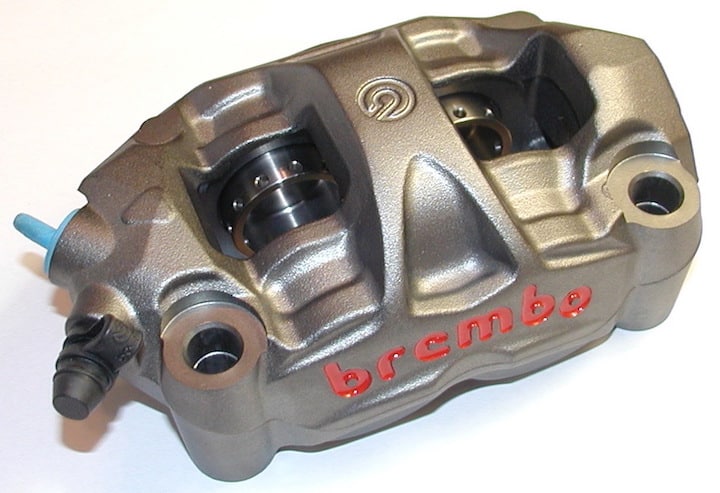 Dramatically improves piston retraction, reduces brake drag
Increases top speed
Improves release time for greater control exiting the apex
Improves overall braking consistency under severe racing condition
Unique Fluid Maximizer creates a strategic chamber that increases total fluid volume to further retard thermal build
Ventilated Caliper Racing Pistons are the state of the art design and are used at all levels of racing around the world .This style caliper pistons have been used for years in Moto GP,BSB Superbike, MotoAmerica Superbike Racing.
Patent Pending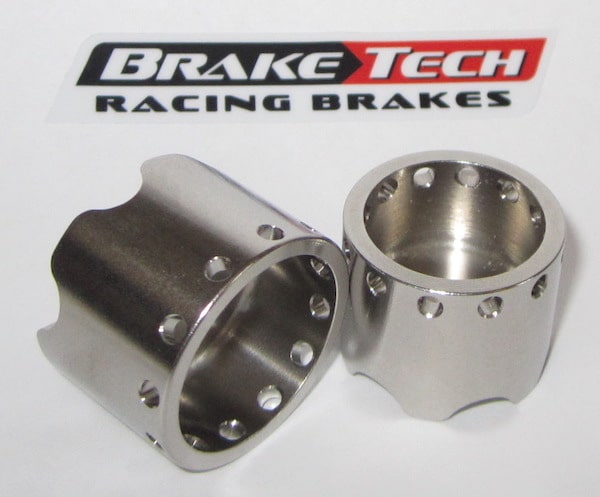 Showing all 2 results