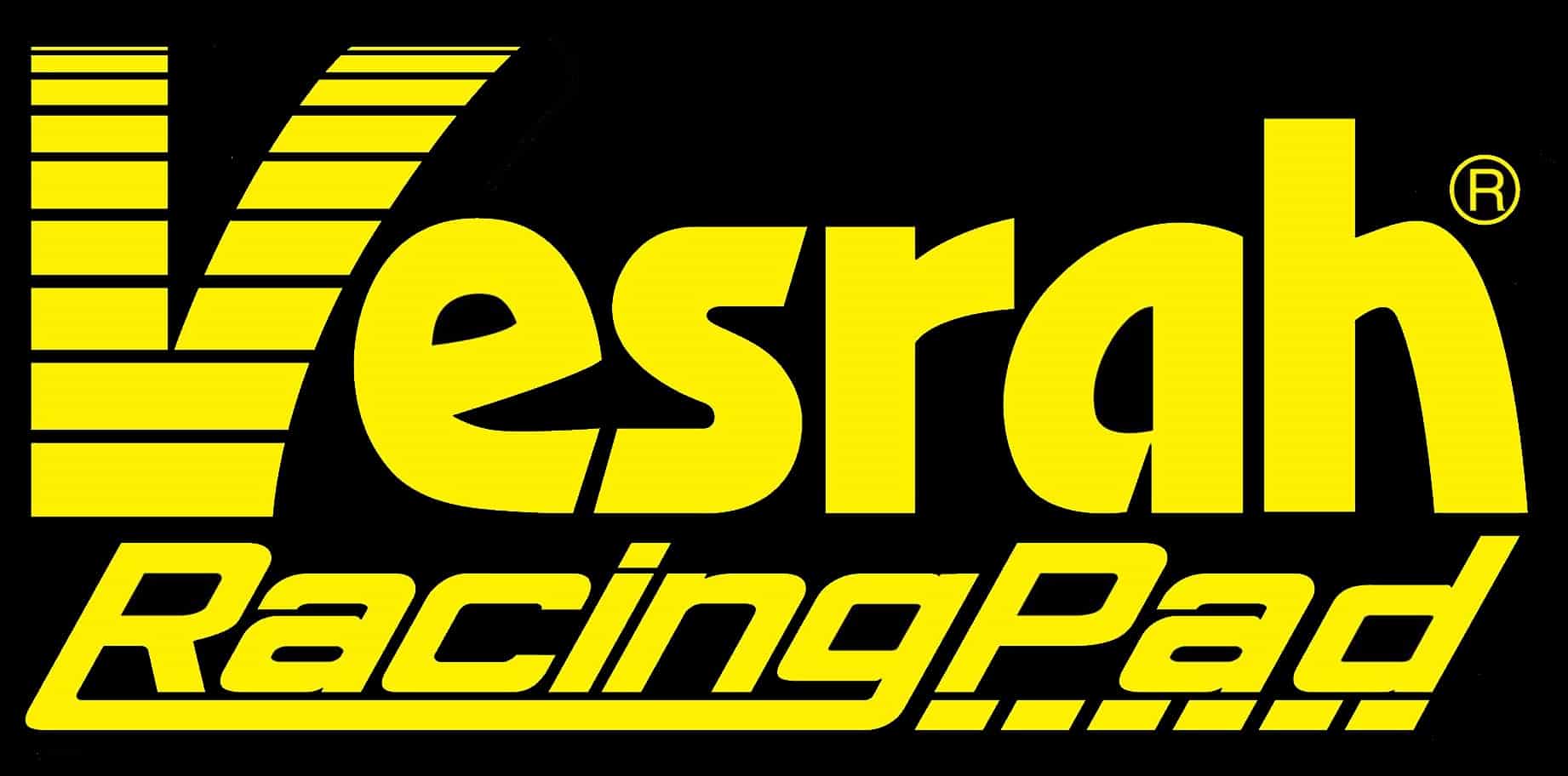 Vesrah Brakes is a Japanese company based in Tokyo Japan. We have been supplying parts for aftermarket motorcycles and other power sports equipment worldwide for more than seventy years.
Quick recovery of braking power in wet conditions. Water evaporates almost instantly because metal-metal friction produces and maintains high temperature without fading.
Sintered metal is designed to maintain the same friction coefficients throughout racing temperatures. This means no softening or vaporizing. Our special steel back plate provides dimensional stability.
Racers develop their own skills and styles to their best advantage, such as earlier and rapid acceleration or sharp and deep cornering.
This comparisons between  the RJL and the ZZ compounds will assist you in your decision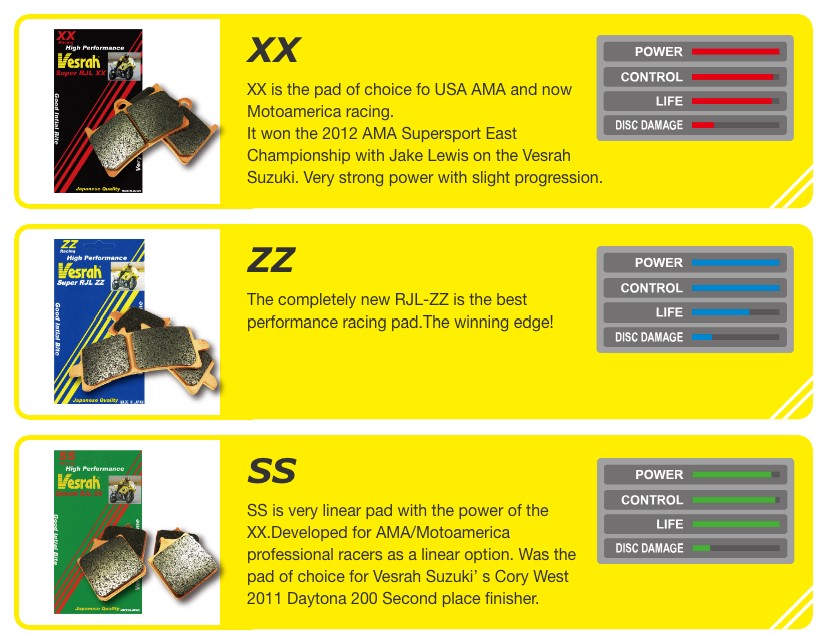 Showing all 12 results