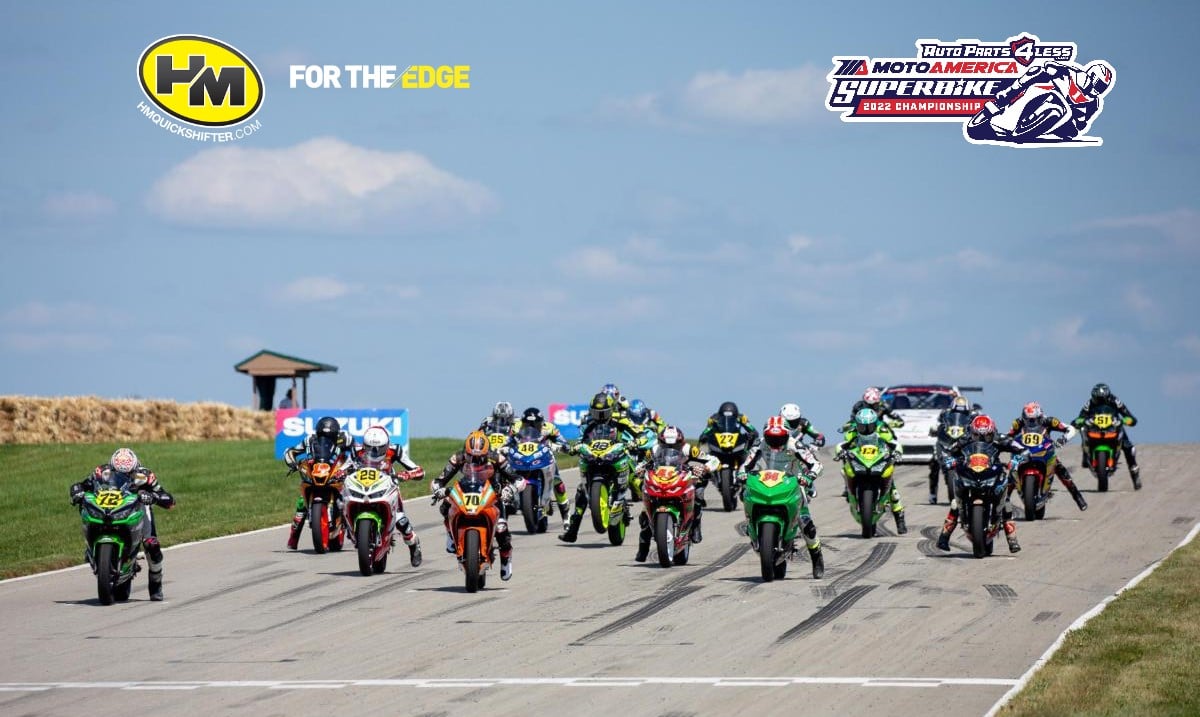 Photo by BJN
This page is designed to support all of the MotoAmerica Junior cup riders and teams that have purchased HM/MotoAmerica Controlled Quickshifters, with the knowledge and any assistance to understanding the install, provided downloads for each shifter based on Manufacture brand that is needed to run the US Based MotoAmerica Junior Cup Series.
All machines that are fitted with a HM Quickshifter the  HMQuickshifter firmware and configuration software must be at V3.1. Software
updates, if needed, will be available and take place during technical control or downloaded from this page.
SPEARS RACING IS THE HM QUICKSHIFTERS IMPORTER FOR NORTH AMERICA and all of the purchase are to me made by calling Spears Racing (209-923-4684) or email to [email protected]
HM/MotoAmerica Controlled Quickshifters Plug and Play World Leading Systems
Cutting edge technology design, development and delivery – GIVING YOU THE EDGE.
HM Quickshifter – The Leading Manufacturer & Supplier of Quickshifters for Motorcycle
HM Quickshifter is proud to offer the most advanced quickshifter systems available on the market. We use the latest technology available to produce our quickshifter to ensure the highest of quality and long life. More importantly, our design is based on listening to our valued clients and using their feedback to improve our products continually.
Ignition / Engine Control System (ECU)
The initial revlimiter setting for each machine is as follows:
Machine: Max rpm
Honda CBR500R 10,000 rpm
Kawasaki Ninja 300 (EX300ADF) 13,000 rpm
Kawasaki Ninja 400 10,350 rpm
Yamaha YZF-R3 (A,Euro 3, Euro 4, Kit) 13,000 rpm
KTM RC390/R 11,000 rpm
Honda CBR500        Kawasaki Ninja 400        KTM 390  Yamaha R3 – Euro 3_USA
Showing the single result