Spears Enterprises/Spears Racing is one of the first five (5) Dynojet Official Tuning centers in the world, the amount of dyno runs is 10's of thousands over the years. The Fuel management is so critical and Spears has always put the Dyno Jet Power Commander in line as the first one to go with.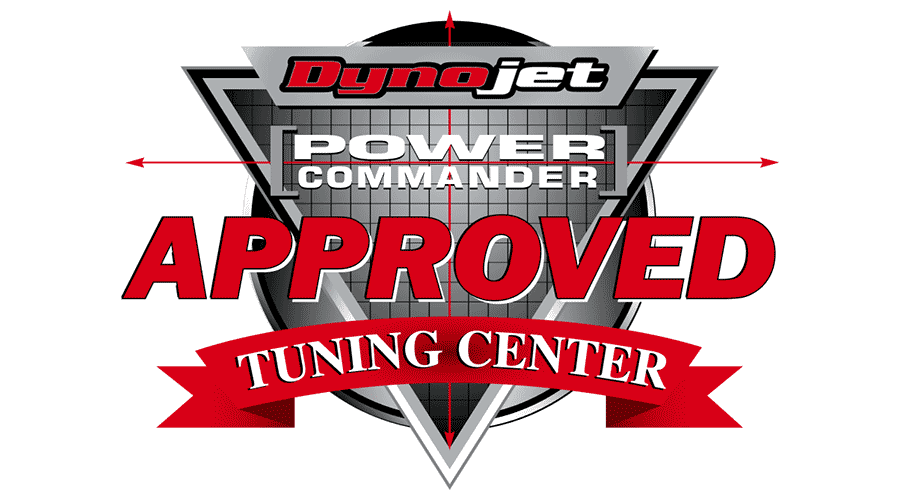 Over the years there are so many different choices to allow you to tune/balance your bikes upgrades from a simple air filter to a full on built race engine.
Spears Racing has always had an alliance with Dyno-jet on their products for several reason from the install, to the real time tuning and their dedication to customer support
Dyno-Jets first fuel controller to work with your ECU, Dyno-jet's Power Commander fuel tuner piggybacks onto the ECU to change your air/fuel ratio without altering the tables directly. This fuel management option is left installed on the bike and then is easily taken off to return everything to your stock settings to sell or update with a different tune from Dyno-jet's large library of mapping options
When you make changes to your bike's engine, even changes as simple as an air cleaner or mufflers, your bike will need to be retuned in order to run it's best. A well-tuned Fuel-Injected bike can be a joy to ride. Simply press the starter button and off you go. Smooth running and optimal power and fuel economy are some of the advantages of a properly tuned motorcycle.
When your changing the amount of back pressure seen by the engine, which in turn affects your Air / Fuel or A/F ratio required for complete combustion. Since the muffler section (the part replaced by slip-ons) is where the majority of the back pressure to the engine is generated (catalytic converters also generate a fair amount of back pressure when located in the head pipe) it is very important to make sure your engine is properly tuned. Later model bikes often have O2 sensors, and so many people think they do not need a fuel management system and that their bike will make adjustments itself. Unfortunately out of the factory most bikes still run in open-loop mode during idle and lower RPM levels meaning that they are still using the factory map on the bike's ECU which is tuned for factory exhaust and only switches to closed loop mode after a certain throttle position. Motorcycle manufactures do this to ensure they pass EPA and other governmental regulations. For this reason motorcycle manufactures also typically program their bikes to run very lean in this RPM range which robs you of power and causes your bike to run hotter and this can be corrected with a proper tune.
THESE PRODUCTS ARE LEGAL IN CALIFORNIA ONLY FOR RACING VEHICLES WHICH MAY NEVER BE USED, REGISTERED OR LICENSED FOR USE UPON A HIGHWAY.                     ***CLOSED COURSE RACING ONLY***
Showing all 8 results