Kawasaki Ninja EX400 Straight Clutch Cable 2018/Current
$54.99
Your current OEM/Stock Clutch Cable's end that goes into your clutch perch has a preformed metal bend and it will after time bind and will break.This is why the Ninja EX400 Straight clutch cable is straight and no longer has the metal bend, this will allow the cable to last longer and have a better pull. (2018/Current)
65 in stock
Description
Kawasaki Ninja EX400 Straight clutch cable this is a custom Clutch cable developed by Spears Racing for a  track day/Race bike and can work on your "stock street bike", this cable will work with the stock handle bars or "Clip Ons".This Cable assembly is used by all of the leading Motoamerica Racers/Teams  (Picture below is Joe Limandri JR. Racing MotoAmerica # 62)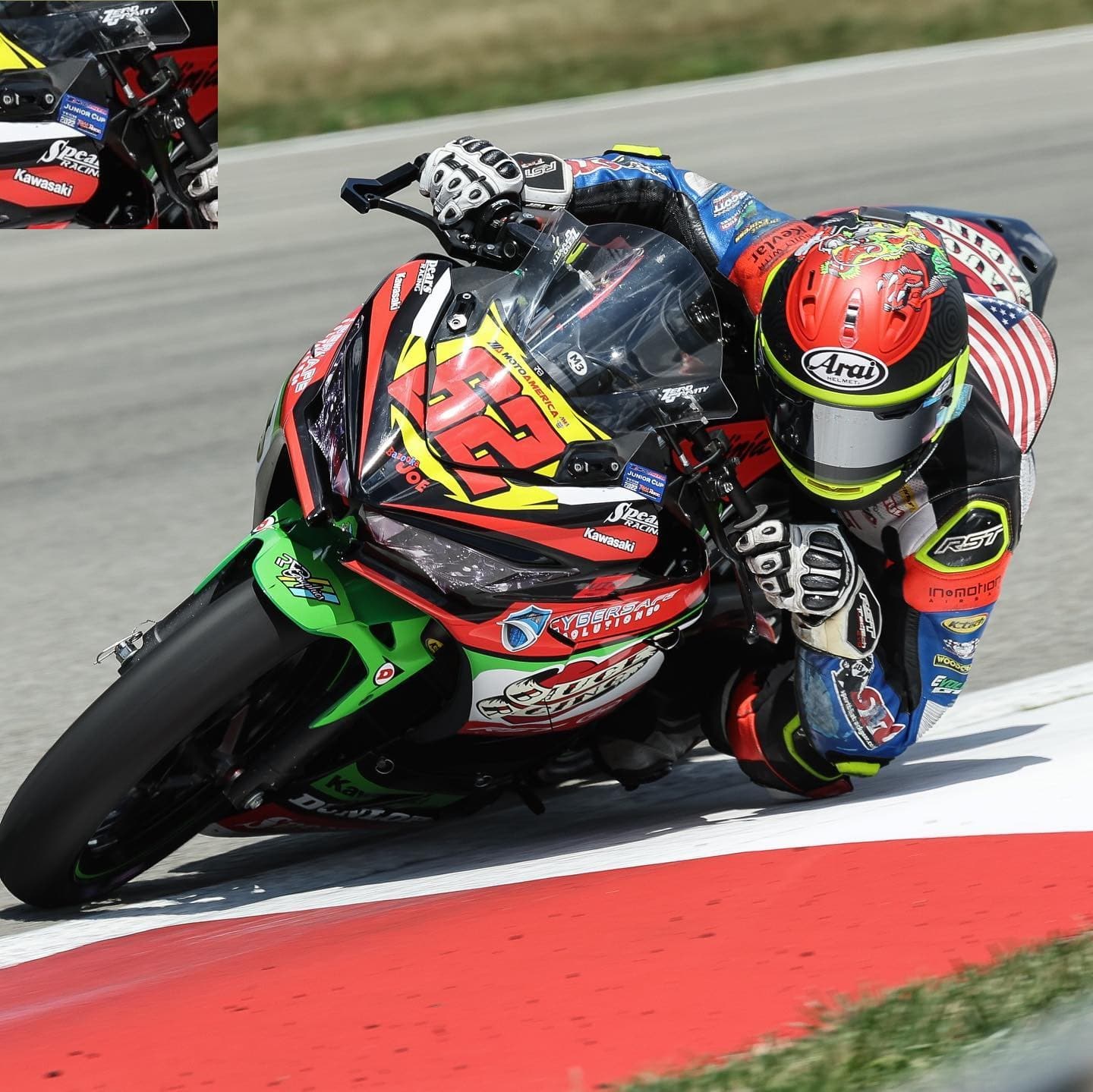 Your current OEM/Stock Clutch Cable's end that goes into your clutch perch has a preformed metal bend and it will after time bind and will break. This is why the Ninja EX400 Straight clutch cable is straight and no longer has the metal bend, this will allow the cable to last longer and have a better pull. (2018/Current)
The cable is made with 2mm internal cable and has a Delron cover at the end that goes into your clutch lever at the other end it has two(2) 12mm nuts(same as OEM) and not like a lot of  other aftermarket cables with 13 or 14mm nuts. The complete outer black is covered with a sliding black cover to assist from and heat or potential binding in tight areas/race fairings.
Install: Routing of this cable can go to the right side of your head stock if you want it inside of the fork tube or on the outside of the fork tube, you can make that decision as you do the install, We have installed it to the outside so there is no potential chance of binding in a "race situation". Follow the (2) two OEM Loops to insert the cable to, this will give you a direct none binding  pull on your Spears Racing cable.
Before you install this cable we recommend that you lube the cable and also add a slight amount of grease onto the end going into your clutch perch. Always make sure that you check your clearances to the left and to the right as you rotate your handlebars or clip ons.
Spears Racing has been designing and making race products for decades, their continuous committed to excellence to advance as the industry changes. This commitment has resulted in more components specific to certain applications, proprietary products only manufactured for us. Each of these aspects has been put through stringent research and development stages to ensure that our product will exceed your standards.