Healtech Electronics OBD Tool Honda Kawasaki Suzuki
$239.99
Healtech Electronics OBD Tool is a Professional diagnostic tool  that  can do almost everything that a full-on factory tool can
Description
Healtech Electronics OBD Tool is a Professional diagnostic tool  that  can do almost everything that a full-on factory tool can yet it is easier to use and costs only a fraction of the factory option. You may even open your own repair shop with the help of the mighty OBD Tool!
Introduction
Available for:
› Honda motorcycles and marine engines (outboards)
› Kawasaki motorcycles, ATVs and Jet-Skis,
› Suzuki fuel injected motorcycles and ATVs.
Includes an interface module and a PC software, which allows the user to quickly determine the cause of the FI light coming on.
The user is able to read the diagnostic trouble codes (DTCs) and clear them after the repair. Get the job done right with our professional ODB Tool!
About the Healtech Electronics OBD Tool
 Free Lifetime updates and support
Software updates offered FREE of charge for the lifetime of this product. Updates are automatic.
Best Price on the Market
You can't get any better nor lower cost alternative. Cost is fraction of the factory tool.
 Auto Set-Up for convenience and easy use
Just press the Connect button and the rest is done automatically. No need to select the VIN or model number.
You are in safe hands
Rugged design, 100% weatherproof. Supplied in a hard plastic case.
 Awesome Tech
Sensor values are shown in real time, enabling a trained personnel for extended fault and engine performance analysis. Test functions are also included. Captures measurements automatically and you can load them from the disk whenever you need. Print reports to your customers. Export to Excel is also available.
User Manuals:
FAQ_OBD-K01-Kawasaki -User-Manual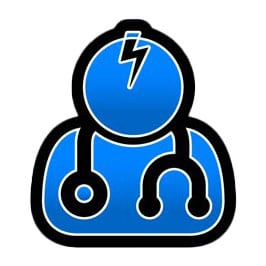 Setup_OBD-Suzuki
Warranty:
30-day money back guarantee and 2-year replacement warranty from the date of purchase (invoice copy required)