415 Lightweight Countershaft Sprocket(S)17t,18t,19t,20t
$59.99
Used by BSB, Canadian Junior Cup and MotoAmerica Championship Teams
(sprocket weights 4.05oz./115 Gms. 18t)
Description
If you race a light weight motorcycle Kawasaki Ninja 250,300, 400cc or the Yamaha R3 then you need to be on a 415 Countershaft Sprocket  and chain kit! Performance modifications are vital on all small displacement motorcycle and any small performance mod starts to make Big Gains on the track!
Spears Racing's 415 Countershaft Sprocket is designed with the Racer in mind. This high strength Steel (SCM-435 case hardened steel) Harden Heat Treated (Most of the other suppliers skip this for a cheaper product) lightweight sprocket weighs only 3.50oz. 99.23grams (17t) 4.0oz. 113.398 grams (18t)  4.5oz. 127.57 grams (19t) 4.95oz. 140.3301 grams (20t) (Lightest on the Market)
Combined with lightweight DID chain or EK Chain and racing rear 415 rear sprocket you bike will jump off the corners meaning higher top end speed ultimately.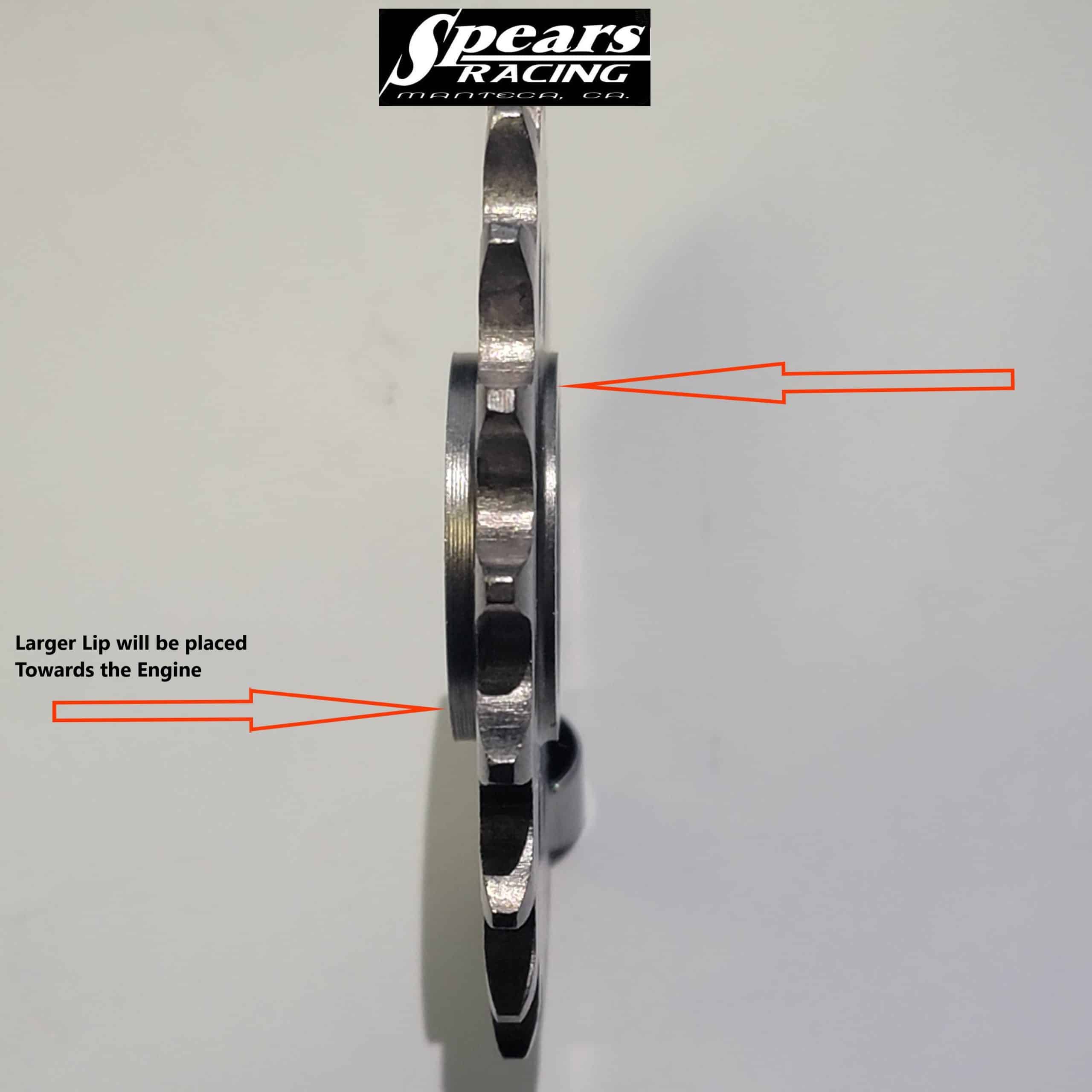 These 415 pitch chain kits are lighter and Narrower (don't put a 520 on your race machine) You want less rotational weight! Over .5 HP gained on dyno.
Select front and rear sprocket sizes from the options chart. 415 Conversion Kit converts your stock 520 chain and sprockets to 415 Sizes. On average a weight savings of 2 LBS.
This sprocket is made from SCM-435 case hardened steel for extended life. Lightening holes for the lightest, Heat Treated and the strongest sprockets on the market. This sprocket is not Zinc coated like a lot of the others and it will fit onto your Motorcycle with out any additional spacers of shims.
Custom machined steel counter shaft sprocket is a replacement sprocket for your 520 pitch chain combination that comes with your motorcycle from the Factory.
Spears Racing Sprockets are on the winning BSB Junior Cup (Team 109),Canadian Junior cup Championship (Leclair Brothers Racing) MotoAmerica 95% of the race teams and many other race teams around the world  champions bikes. 
Spears Racing 415 Countershaft  Sprockets are Made in USA